Meeting

- Town Board Workshop Meeting October 25th, 2016 (View All)
Meeting Members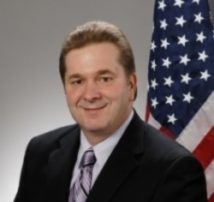 Term till:
December 31, 2020
Meeting Overview
TOWN OF ORANGETOWN
                                                                  WORKSHOP
TUESDAY, OCTOBER 25, 2016
This Workshop Meeting was opened at 8:00 p.m. Supervisor Stewart presided and the Deputy Clerk called the roll.
Present were:  Councilman Denis Troy
Councilman Thomas Diviny
Councilman Paul Valentine
Councilman Gerald Bottari
Supervisor Andrew Stewart
Also present:
Gerri Orlik, Deputy Clerk
Teresa Kenny, Deputy Town Attorney
Jeff Bencik, Finance Director
James Dean, Superintendent of Highways
Joseph Moran, Commissioner of DEME
John Giardiello, Director, OBZPAE
Aric Gorton, Superintendent of Parks, Recreation & Building Maint.
Robert Simon, Receiver of Taxes
Kevin Nulty, Police Chief
Pledge of Allegiance to the Flag of the United States of America was led by Gerri Orlik.
John Giardiello, Director of OBZPAE, spoke about Aluf Plastic's necessity to provide engineering recommendations for fixing odor leaks before their deadline and pointed out that the company has a hearing before the ZBA Board on November 16, 2016, in which they must supply a description of all machinery and operations and a court appearance on November 17, 2016.  The DEC has monitoring data available and the Town has requested Aluf to furnish a report of the analysis before the upcoming ZBA hearing.
RESOLUTION NO. 520                                          ENTERED WORKSHOP
Supervisor Stewart offered the following resolution, which was seconded by Councilman Troy and was unanimously adopted:
RESOLVED, at 8:00 p.m., the Town Board entered the Workshop to discuss and review Agenda item numbers 1 thru 15.
Ayes:      Supervisor Stewart
Councilpersons Troy, Diviny, Valentine, Bottari
Noes:      None
***
RESOLUTION NO. 521                                          ADJOURN IN MEMORY
Supervisor Stewart offered the following resolution, which was seconded by Councilman Bottari and was unanimously adopted:
RESOLVED, at 8:51 p.m., the Town Board adjourned this meeting in memory of Michael Fahy, FDNY Battalion Chief, killed in the line of duty; and Joan McCulloch, formerly of Pearl River
Ayes:      Supervisor Stewart
Councilpersons Bottari, Troy, Diviny, Bottari
Noes:      None
                                                                        _____________________________________
                                                                                    Charlotte Madigan, Town Clerk