Meeting

- HABR March 11, 2014 (View All)
Meeting Members
Meeting Support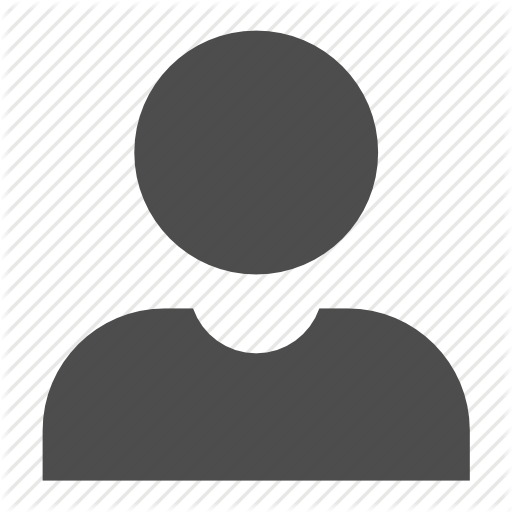 Administrative Aide to the Zoning Board of Appeals and Historic Areas Board of Review
Phone:
(845) 359-8410 ext. 4331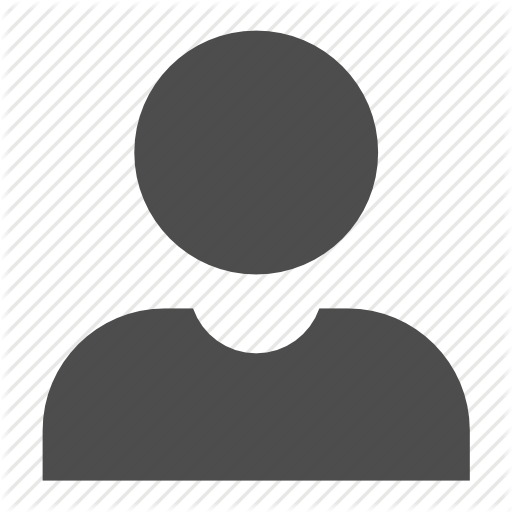 Senior Clerk Typist for the Land Use Board Office
Phone:
845-359-8410 ext 4301
Meeting Overview
MINUTES
HISTORIC   AREAS  BOARD   OF REVIE\V MARCH  11,  2014
MEMBERS  PRESENT:            Scott Wheatley Wayne  Garrison Thano  Schoppe! Margaret  Raso
William  Walther
Thomas  Quinn
ABSENT:                                    Larry Bucciarelli
ALSO PRESENT:                     Deborah  Arbolino, Denise  Sullivan,
Ann Marie Ambrose,
Administrative   Aide Deputy Town Attorney Official  Stenographer
Margaret  Raso,   Chairperson,    called the meeting  to order at 7:30   p.m.   Hearings  on this meeting's   agenda,   which are made  a part of this meeting,  were held as noted below:
APPLICANTS                                                     DECISION                                      HABR#
NEW  ITEM:
HYUN                                                     APPROVED                          HABR#14-02
78.18   I 2 I 13.l;  R-40 zoning district
THE DECISIONS RELATED TO THE ABOVE HEARINGS are inserted herein and made part of these minutes.
There being no further business to come before the Board,  on motion duly made, seconded and carried, the meeting was adjourned at  8:15   P.M.
DATED:  March 11,  2014
DISTRIBUTION: APPLICANT
TOWN ATI'ORNEY
DEPUTY TOWN ATTORNEY
BUILDING  INSPECTOR  (Individual   Decisions)
TOWN BOARD MEMBERS      SUPERVISOR
I-~~~OR~i             Bu~VIEW Deborah Arbolino
Administrative  Aide
::JOIJ.::JO   S)Hl310   Ni\~01
80   T    Wd      92 HHlJ  hI0Z
APPROVED    AS PRESENTED TO: Mikyong  Hyun
42 Woods  Road
Palisades,  New York  10964
DECISION
HABR#   14-02
March  11, 2014
FROM:  HISTORIC  AREAS  BOARD  OF REVIEW,  TOWN  OF ORANGETOWN
HABR#14-02:   Application  of  Mikyong  Hyun for review  of an addition  to an existing cottage  and a shed  at an existing  single-family  residence.  The premises  are located  at 139
Washington  Spring Road, in the Town  of Orangetown,  Hamlet  of Palisades,  New York. Chapter  12, Section  12-4(A), Historic  Areas Board  of Review.
Tax Numbers:  78.18 I 2 I 13.1; R-40 zoning district.
Heard by the HISTORIC AREAS BOARD OF REVIEW at a meeting held on Tuesday, March 11, 2014 at which time the Board made the following determination:
Mikyong Hyun appeared.
The following documents were presented:
Architectural plans dated 01/30/2014 signed and sealed by John Ricotta,
Architect. (4 pages)
A copy of an article about the restoration of the house in the Palisades newsletter.
Miki Hyun stated that she and her husband purchased the property in 2005; that the cottage had tenants up till three years ago; that the main house renovation is finished and her family is moving into the house on Saturday; that they are renovating the existing cottage on the lot and adding an addition onto it; that it will be used as a studio/pool house; that they will return to the Board in the future for the pool; that the roof and siding will match the existing house; that the kitchen was removed from the structure; that the extension will have the same pitch of the existing roof and will not be seen from
Highland Avenue; that the patio doors will have outside lights that will match the house, frosted glass with bronze trim; that the small storage shed collapsed during the storm; that she was referred to the Zoning Board for variances in order to rebuild it in kind; that she started to frame it when she found out that she needed to get a variance for its location since its collapse; that if it had not collapsed she would have been able to repair it without a variance because it would have been a pre-existing non-conforming structure; that the shed will be rebuilt in kind and the siding and roof will match the house; and that no driveway would be installed to the shed.
PUBLIC COMMENT:
Alice Gerard, Palisades, stated that she is so happy to see the Mann house restored and saved; that the applicant and the Board have done a great job with the property.
3 a I .:l so s :·Pn 1 a  N lA o 1
80   T  lJd    92  HHW  hIOZ
NA\OL:1DNVJO :JO  Nh\01
Hyun
HABR#  14-02
Page 2 of  3
FINDINGS   OF FACT:
The Board, after personal  observation  of the property,  hearing  all the testimony and reviewing  same, found as fact, that: The application  as presented,  would not adversely  affect the Historic  District  and the surrounding  area. The design  and materials  for the proposed  cottage  and storage  shed [Architectural  plans dated
01/30/2014  signed and sealed by John Ricotta,  Architect  (4 pages)]are complimentary  to the District.
The roof on the cottage and storage  shed shall be weathered  wood high definition shingles by Timberline.
The lights of the cottage, by the patio doors and by the front door will be bronze
trim frosted glass by Modem  Forms to match the house.
The siding shall be 6″ beveled cedar painted  with Benjamin  Moore Annapolis gray.
The soffits and facia shall be Beadboard  Pine painted  Benjamin  Moore
Briarwood.
The gutters  and leaders  shall be aluminum  Briarwood
The front door shall be saved and reused  and painted  white.
The other doors shall be Lincoln  Patio doors aluminum  clad in white.
The trellis shall be painted  to match the trim in Benjamin  Moore Briarwood.
The walkways  shall be bluegray  bluestone  (existing  to remain).
The skylights shall be Velux skylights  to match the existing.
The trim shall be 1″ x 6″ pine board painted Benjamin Moore Briarwood.
The windows shall be Aluminum clad Lincoln  windows  in Ivory color.
THIS  APPROVAL/DECISION,       AND  ANY  MODIFICATIONS      OR  CONDITIONS SET  FORTH   HEREIN,   IS GRANTED   BY THE  HISTORICAL     AREA  BOARD  OF REVIEW    AND  IS  LIMITED    TO  THE   SPECIFIC     RELIEF    REQUESTED     AND SUBJECT     TO  THE  CONDITIONS    OR  MODIFICATIONS,      IF ANY,  SET  FORTH HEREIN.
** PRE-1918   CONSTRUCT/ON:   PLEASE   BE  ADVISED:   IN   THE  /l/STORIC AREA,  ALL  CONSTRUCT/ON  REQUIRING  A BUILDING  PERMIT  OR ANY EXTEJUOR  CHANGES  (INCLUDING  PAINT  COLOR) TO BUILDINGS CONSTRUCTED    PRIOR    TO   1918,   REQUIRES     APPROVAL    FROM    THE HISTORIC  AREAS  BOARD OF REVIEW.
PRIOR APPROVAL OF THE HISTORICAL  AREA BOARD OF REVIEW IS REQUIRED  PRIOR TO ANY CHANGE OR MODIFICATION  OF THE REQUIREMENTS   AND/OR  CONDITIONS   SET  FORTH  IN THIS  DECISION, INCLUDING, BUT NOT LIMITED  TO:
souse  S)PJ:.118  N/AOl
80    1   LJd   92   HHlJ. hIOZ
NN\01:3 D ifvH  0  .:W N/AOl
Hyun
HABR#  14-12
Page 3 of  3
o ROOFING  SHINGLES  (IF CHANGING COLOR)
o SIDING
o SOFFITS & FASCIA
o  GUTTERS AND LEADERS
o DOORS
o LIGHTING
o LOCATION  OF AIR CONDITIONING  UNITS
o  WALKWAYS,PATIOS
o POOLS,  SPAS  AND FENCES
SIGNS
ANY CHANGE  IN  THE  ABOVE  LIST  INCLUDING   COLOR,    MATERlAL   AND/OR MANUFACTURER
IF YOU HAVE ANY QUESTIONS,    PLEASE   CONTACT  DEBBIE  ARBO LINO, CLERK TO THE HISTORIC  AREA BOARD OF REVIEW AT (845) 359-8410.
4. DECISION:    In view  of the foregoing  and the testimony  before the Board,   the application;  storage  shed and cottage  addition   [Architectural   plans dated
01/30/2014    signed   and sealed  by John Ricotta,  Architect  (4 pages)]is
APPROVED.
The foregoing  resolution    was presented  and moved  by Thano  Schoppe! seconded  by Wilham   Walther;   and carried  as follows:   Margaret  Raso,   aye; Wayne  Garrison,    aye; William  Walther,   aye;   Scott Wheatley,   aye Thano  Schoppe},  aye;   and   Thomas  Quinn, aye.   Larry Bucciarelli   was absent.
The Administrative   Aide to the Board  is hereby  authorized,   directed  and empowered  to sign  this  decision    and file a certified  copy thereof  in  the office of the Town Clerk.
Dated:   March  11,    2014
BY:  lLV-,~~~~:'.:…._…Jf-?.LfL'lLJL.:.. :::…._~•
De  orah Arbolino,      dministrative   Aide
DISTRIBUTION:
APPLICANT
TOWN BOARD MEMBERS
J-JABRMEMBERS SUPERVISOR TOWN ATTORNEY
DEPUTY TOWN ATTORNEY OBZPAE
BUILDING  INSPECTOR-  B.vW.
TOWN CLERK
HIGHWAY  DEPARTMENT TOWN HISTORIAN
DEPT. OF ENVIRONMENTAL ENGINEERING
J-JABR,  PB, f'ILE
PB, ZBA,  ACABOR CHAIRMAN
80  l  lJd    9 2  HHLl   hlDZ