Project

- LED Street Light Conversion (View All)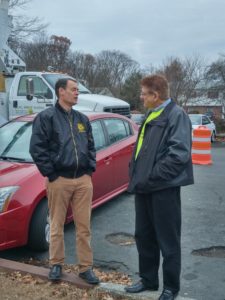 Orangetown LED Sector Map 01172018
In November, 2017, the Town of Orangetown purchased 2260 overhead street lights in the unincorporated areas from Orange and Rockland Utilities with an eye towards converting those old fixtures to new LED fixtures. With the help of the NY Power Authority (NYPA) and their Project Manager Guth Deconzo, the Town will oversee the conversion work as it takes place over the next four to five months.
Town representatives meet with the representatives of NYPA, Guth DeConzo, and installation contractor All-Bright Electric, bi-weekly. A two-week look-ahead is provided at these meetings, which we will keep updating here.
For the month of December, the contractor will be working in Sections 1 and 2 (see the map), generally Palisades, Sparkill and portions of Tappan.
Watch the News 12 story
Read the Press Release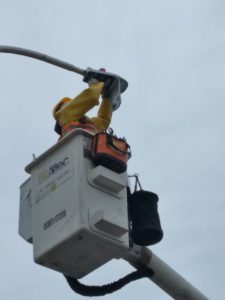 No documents uploaded.
No documents uploaded.