Meeting

- Town Board Meeting September 2nd, 2003 Executive Session (View All)
Meeting Members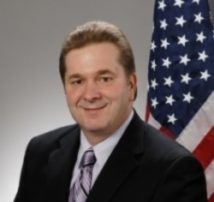 Term till:
December 31, 2020
Meeting Overview
TOWN OF ORANGETOWN EXECUTIVE SESSION SEPTEMBER 2, 2003
This Executive Session was opened at 7:30 P.M. Superviso r Kleiner presided. Th e Town Clerk called the Roll.
Present were: Councilma n Edward Fisher Councilman Denis O'Donnel l Councilman Denis Troy Councilwoman Marie Manning
Also present:
Charlotte Madigan, Town Clerk Eliot Tozer, Deputy Supervisor James K. Riley, Town Attorney
Thomas O'Connell, Deputy Town Attorney Suzanne Barclay, Executive Asst. to Supvr. Charles Richardson, Director of Finance
* * *
RESOLUTION NO. 517 ENTE R EXECUTIVE SESSION
Councilman O'Donnell offere d the following resolution, whic h was seconded by
Councilman Troy and was unanimously adopted:
RESOLVED, that this Town Board enters executive session at 7:30 P.M. to discuss particular litigation and particular personnel matters.
Ayes: Councilperson s O'Donnell, Troy, Fisher, Manning
Supervisor Kleiner
Noes: Non e
^ ^ ^
RESOLUTION NO. 518 ADJOURNMEN T
Councilman O'Donnell offere d the following resolution, whic h was seconded by
Councilman Troy and was unanimously adopted:
RESOLVED, that this Town Board Executive Session adjourned at 8:07 P.M. Ayes: Councilperson s O'Donnell, Troy, Fisher, Manning
Supervisor Kleiner
Noes: Non e