Meeting

- Special Town Board Meeting August 3, 2009 Executive Session (View All)
Meeting Members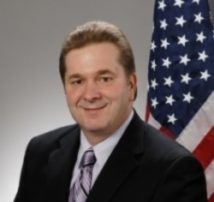 Term till:
December 31, 2020
Meeting Overview
TOWN OF ORANGETOWN
AUDIT MEETING
MONDAY, AUGUST 3, 2009
The Audit Meeting was opened at 8:12 p.m. from the Special Town Board Meeting. Supervisor Kleiner presided and the Town Clerk called the Roll.
Present were:  Councilman Denis Troy
Councilwoman Marie Manning
Councilwoman Low-Hogan
Councilman Michael Maturo
Also present:   Charlotte Madigan, Town Clerk
Eliot Tozer, Deputy Supervisor
John Edwards, Town Attorney
Teresa Kenny, First Deputy Town Attorney
Suzanne Barclay, Executive Assistant to the Supervisor
Charles Richardson, Director of Finance
James Dean, Superintendent of Highways
Ron Delo, Director of the Dept. of Envtl Management & Engineering
John Giardiello, Director of OBZPAE
Aric T. Gorton, Superintendent Parks-Rec. & Building Maint.
Charlotte Madigan led the Pledge of Allegiance to the Flag.
RESOLUTION NO.  447                                         PAY VOUCHERS
Councilwoman Low-Hogan offered the following resolution, which was seconded by Councilwoman Manning and was unanimously adopted:
RESOLVED, that the Finance Office is hereby authorized to pay vouchers for the General Fund, Town Outside Village, Blue Hill, Broadacres, Highway, Sewer, Capital Projects, Risk Retention, Special Election and Parking Funds, in the amount of $327,231.25.
Ayes:               Councilpersons Maturo, Manning, Troy, Low-Hogan
Supervisor Kleiner
Noes:               None
* * *
RESOLUTION NO.  448                                         ADJOURNED/ENTERED WORKSHOP           
Councilwoman Manning offered the following resolution, which was seconded by Councilman Troy and was unanimously adopted:
RESOLVED that the Town Board adjourned this Audit Meeting and entered the Workshop at 8:15 p.m.
Ayes:               Councilpersons Manning, Troy, Low-Hogan, Maturo
Supervisor Kleiner
Noes:               None
____________________________________
Charlotte Madigan, Town Clerk