Meeting

- HABR October 13, 2009 (View All)
Meeting Members
Meeting Support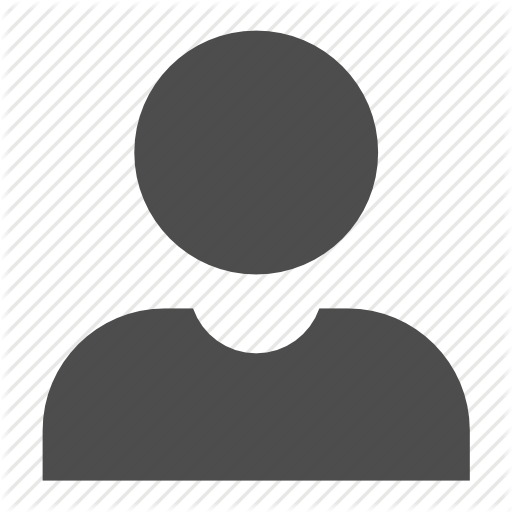 Administrative Aide to the Zoning Board of Appeals and Historic Areas Board of Review
Phone:
(845) 359-8410 ext. 4331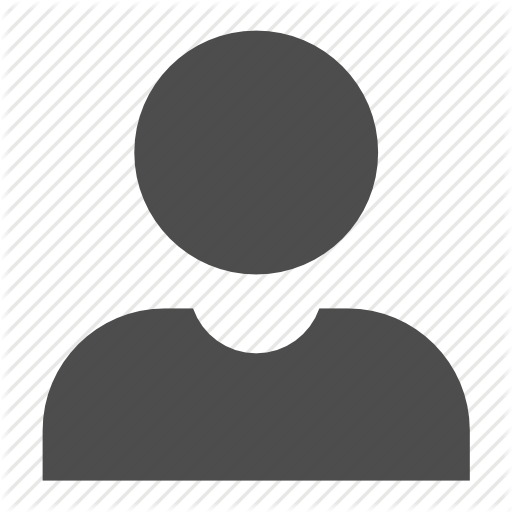 Senior Clerk Typist for the Land Use Board Office
Phone:
845-359-8410 ext 4301
Meeting Overview
MINUTES
HISTORIC AREAS BOARD OF REVIEW
       OCTOBER 13, 2009
MEMBERS PRESENT:         Margaret Raso
Larry Bucciarelli
Thomas Quinn
Scott Wheatley
Wayne Garrison
William Walther
Thano Schoppel
ABSENT:                               None
ALSO PRESENT:                  Deborah Arbolino,              Administrative Aide
Denise Sullivan,                  Deputy Town Attorney
Thano Schoppel, Chair, called the meeting to order at 7:30 p.m. Hearings on this meeting's agenda, which are made a part of this meeting, were held as noted below:
APPLICANTS                                                           DECISION                                HABR #
NEW ITEM:
TAPPAN REFORMED CHURCH               RESTORATION                    HABR#09-11
77.11 / 1 / 76; R-15 zone                                 APPROVED
OTHER BUSINESS:
Palisades Farm Stand/ Route 9W Station
78.18/ 1 / 2 ; R-80 zone
A discussion regarding pervious concrete that looks like gravel as opposed to gravel for the parking lot took place. The Board unanimously agreed to permit the pervious concrete in gray to replace the originally proposed gravel lot.
THE DECISIONS RELATED TO THE ABOVE HEARINGS are inserted herein and made part of these minutes.
There being no further business to come before the Board, on motion duly made, seconded and carried, the meeting was adjoined at  8:30  P.M.
DATED:  October 13, 2009
HISTORIC AREAS BOARD OF REVIEW
Deborah Arbolino
Administrative Aid
DISTRIBUTION:
APPLICANT
TOWN ATTORNEY
DEPUTY TOWN ATTORNEY
ASSESSOR
HIGHWAY DEPARTMENT
SUPERVISOR
TOWN BOARD MEMBERS
BUILDING INSPECTOR (Individual Decisions)
DEPT. of ENVIRONMENTAL MGMT. and ENGINEERING
DECISION
APPROVED AS PRESENTED
TO:    Tappan Reformed Church                                                HABR #09-11
32 Old Tappan Road                                                      October 13, 2009
Tappan, New York 10983
FROM: HISTORIC AREAS BOARD OF REVIEW, TOWN OF ORANGETOWN
HABR# 09-11: Application of Tappan Reformed Church  for the renovation of the exterior of the church  located at 32 Old Tappan Road, in the Town of Orangetown, Hamlet of  Tappan, New York. Chapter 12, Section 12-4(A), Historic Areas Board of Review.
Tax Numbers: 77.11 / 1 /  76; R-15 zoning district.
Heard by the HISTORIC AREAS BOARD OF REVIEW at a meeting held on Tuesday, October 13, 2009  at which time the Board made the following determination:
William Stivale and Pastor Donald J. Hooker appeared and testified.
The applicant presented the following:
Eight pictures of the existing church.
Four page narrative of the proposed restoration work.
William Stivale, restoration specialist, stated that there are no plans to change anything on the church; that the plan is to restore the windows, doors, brownstone headers and sills; and to complete cutting and pointing of the brick; that mortar samples have already been taken and sent to lab so that the mortar will match the original; that some bricks may need to be replaced if they are found to be damaged beyond use; that parts of the building are starting to go because the joints are so badly worn out; that they plan to bring the building back to its' original state; that a structural engineer will be overseeing all repair work; that the brownstone that needs to be replaced would come from a local quarry; that presently only one window opens; that all of the window frames will be restored; that they will save as much of the historical glass as possible and reuse it; and some broken glass will be replaced with salvaged glass; that all three sets of doors on the south elevation will be stripped and restored; that they are planning to work on the west and south elevations first; and raise more money to finish the other sides within five to seven years; that Burda Construction from Brooklyn will be doing the job; that they are a medium size company with experience in historic preservation work.
Pastor Donald Hooker stated that they are planning to restore the street side and the north side of the building first; that they will continue to fund raise to complete the restoration which might take five years.
PUBLIC COMMENT:
Carol LaValle, Tappan Historic Society, stated that they fully support the application of the Church and are impressed with the details of the proposed plan.
FINDINGS OF FACT:
The Board, after personal observation of the property, hearing all the testimony and reviewing same, found as fact, that:
The application as presented for the restoration would not adversely affect the Historic District and the surrounding area. The design and materials for the proposed restoration are complimentary to the District.
DECISION: In view of the foregoing and the testimony before the Board, the application  is APPROVED as submitted and presented  with the following conditions:
Sectional and random brick replacement: where face brick is found to be damaged beyond use; replace face brick units with elevation existing inner and mid-wythe bricks available from the attic of the church.
Clean all brick surfaces affected by algae and other natural growth with a proprietary masonry disinfectant.
Clean all significant efflorescence with a proprietary poultice system.
Perform all pre-construction testing required to determine all characteristics of original pointing.
100% rake and re-point all mortar joints while using a mortar mix to match the original in all respects.
All joints to be raked approximately ¾ inch deep or until sound mortar is found and all new joints to be properly recessed and struck while making certain all outer edges of the brick remain revealed.
Brownstone headers found to structurally unsound will be replaced with new brownstone to match the original in all respects under the direction of a structural engineer.
The base of all header replacement to receive appropriate moisture barrier where the base of the header meets the window/door wooden headers.
All brownstone patching a crack repair will require pre-construction testing.
Patch deteriorated surfaces with a proprietary patching system while matching the color and all other characteristics of the existing brownstone.
Damaged projecting sections to be "run-in-place" and  not prefabricated and attached.
Repair all cracks with epoxy injection system and stainless steel pins as required under the direction of a structural engineer.
All wood surfaces will be 100% paint-stripped.
Epoxy consolidate and fill all deteriorated wood surfaces.
All missing sections of wood to receive a Dutchmen to match the original profile in all respects.
All stripped and restored woodwork to receive one coat of an alkyd based primer.
All primed woodwork wood –to-wood joints and seams to be sealed with polyurethane caulk.
All primed exterior and interior wood surfaces to receive (2) coats of semi-gloss enamel based paint to match the original color. ( Shade of white)
All existing glass to be removed from sash with intention for re-use.
Repair all muntins and mullions and joints.
Repair all rails and stiles and joints.
 Re-glaze all sashes with original glass using an elastromeric glazing compound for the setting beds and outside putty bevels.
Refurbish and reset all original hardware.
Install new bronze coated zinc weather-stripping system that will be hidden from normal sight.
Replace all sash cords with nylon cords; make all sashes properly and easily operable.
Remove all wooden brick stops with intention for re-use.
Back-prime all removed stop and rest using appropriately sized galvanized finish nails.
Seal and brick stop wood to wood and wood to stone joints and seams with a polyurethane caulk.
Allow 40% wood sill replacement. All new wood sills to be #1 Grade Pine; back-primed; match the original size and profile in all respects; and sealed to all adjoining elements with a polyurethane caulk.
Any glass that needs to be replaced will be replaced with historic glass from salvage.
The foregoing resolution  was presented and moved by Margaret Raso, seconded by Wayne Garrison;  and carried as follows: Thano Schoppel, aye; Margaret Raso, aye; Larry Bucciarelli, aye; Scott Wheatley, aye; Thomas Quinn, aye; Wayne Garrison, aye;  and William Walther, aye.
The Administrative Aid to the Board is hereby authorized, directed and empowered to sign this decision and file a certified copy thereof in the office of the Town Clerk.
Dated:  October 13, 2009
HISTORIC AREAS BOARD OF REVIEW
TOWN OF ORANGETOWN
Deborah Arbolino, Administrative Aide
DISTRIBUTION:
APPLICANT                                           TOWN CLERK
TOWN BOARD MEMBERS                    HIGHWAY DEPARTMENT
HABR MEMBERS                                                   TOWN HISTORIAN
SUPERVISOR                                         DEPT. OF ENVIRONMENTAL
TOWN ATTORNEY                                                ENGINEERING
DEPUTY TOWN ATTORNEY                                HABR, PB, FILE
OBZPAE                                                                  PB, ZBA, ACABOR CHAIRMAN
BUILDING  INSPECTOR- L.P.