Get Involved
The Orangetown Bike Study aims to create a shared, community vision for the local cycling network. Input from community residents, business owners, neighborhood associations, and other stakeholders will ensure that this vision is inclusive and accessible to all.
What can I do?
Save the date and join us for the next community information session at 7:00 PM on Thursday, February 8, 2018 at Town Hall. Parks and Trails NY will present an analysis of the data collected via the community survey and bike counts conducted in September and will present a preliminary draft of its report and recommendations.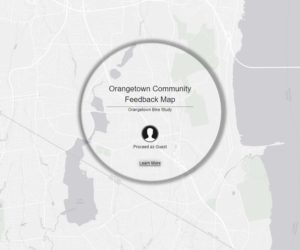 Continue using the Orangetown Bike Study Feedback Map to suggest locations for bike facilities such as bike lanes and bike racks, point out dangerous intersections or road sections, and make other cycling-related observations.
Participate in Orangetown Bike Counts planned for the Spring. Dates will be announced in early Spring.
About the Bike Study
With a generous grant from the Tappan Zee Bridge Community Benefits Fund, Orangetown is embarking on a study of bike use in town. Cyclists, both long- and short-range, already form an important constituency; meeting their present and future needs is beneficial to Orangetown families and businesses. Bicycle infrastructure increases health, property values, tourism, local business opportunity and economic development while decreasing air pollution and automobile traffic.
The advent of the Shared Use Path on the new TZB and the visible presence of long-range cycling groups alert us to the need to plan now more than ever, but most cycling is short-range and informal, and is a longstanding priority for Orangetown families and local government.
We must also be mindful of the need to mitigate any negative impacts the larger groups of cyclists attracted to Orangetown and any foreseeable conflicts between cyclists, motorists and pedestrians, using the tools at our disposal, ranging from facilities/signs to education and enforcement.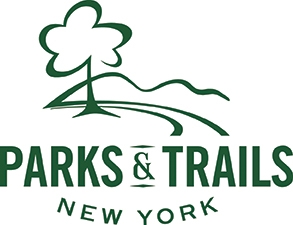 The Town of Orangetown has contracted Parks & Trails New York, a non-profit organization that has assisted communities around the state in developing trails and planning bike and pedestrian networks, as the project consultant for the Orangetown Bike Study.
• Bike Study Community Information Meeting Video Sept. 7, 2017
Project Contacts
For more information on the Bike Study, contact:
• Andrew Stewart or Vicki Caramante with the Town of Orangetown (845) 359-5100
• James Meerdink with Parks & Trails New York (518) 434-1583